Online Banking Frauds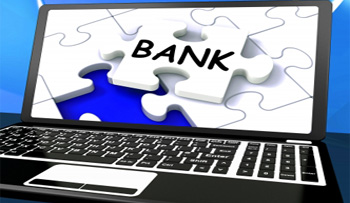 Invariably online banking frauds involve the following two mechanisms:
The Cyber Criminal obtains the customer's online bank account access data, i.e. login name and password.
The Cyber Criminal uses this information to transfer money to other accounts and withdrawals the funds many times in the nature of Money Mule Transactions.
Commonly, the "over the shoulder looking" mechanism occurs when a customer performs financial transactions he is being observed by a Cyber Criminal or the device used for the credit card transaction stores the customer's account data and password.